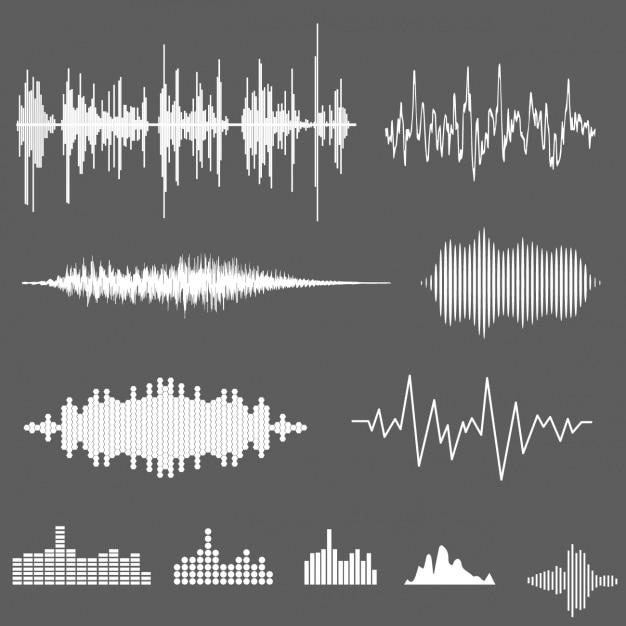 Sound Wave Jewellery Online | Image Resource: freepik.com
It is true that diamonds are forever and moments of true love can 'only' be created with platinum bands. But something can be even more precious without being that expensive. Imagine capturing your wedding vows through the visuals of the sound waves inscribed in your wedding ring. What about a double sided message with the sound wave visuals on the top side of the band and the words on the other side. Can a solitaire ever take its place? No.
Technology is truly incredible. It has not only empowered men to reach the stars, but has also enabled them to touch the very core of the heart with special gifts such as the sound wave jewellery online. Now you can record blessings from elders, special messages, spiritual chants, the first cry of your baby, the sound of his first heartbeat and a lot more through this amazing technology.
Unravel the Exhilarating, the Awe Inspiring Magic of Sound Wave Jewellery!
Sound Wave Jewellery Online
Thanks to the technology that has made this incredible magic possible. And trust me, it is no rocket science. All you have to do is record the sound in your smartphone, get the print screen and send it to the online gifting website. The design team take it up from there, create smart and swanky piece of jewellery that you will hold close to your heart all your life.
The gifting portals offer some of the most sophisticated designs of locket, bracelet, rings that are suitable for sound wave jewellery. Hence, besides capturing a special moment of your life, this jewellery makes excellent fashion statement that adds to your style quotient like no other. At present, this is the biggest disruption in the world of customized jewellery or personalized gifts.
No matter how precious a diamond ring or a platinum band is, it is not the only piece that is meant exclusively for you. In order to make it exclusive, you have to add that unique feature that can only be created through customized sound wave jewellery online. Rather sound wave visuals inscribed on a platinum band will make it exclusive and that will make it worth holding on to for the rest of your life.
Personalized Gifts Reaches the Zenith of Creativity
Now you can get unique personalized gifts sitting at the ease of your home. Just reach out to the personalized gifting websites, get a call from the design team, work out the best possible style and jewellery piece; and finally, place the order online. You will get a draft for approval from the design team and after you give them a go ahead; they will make the jewellery piece and deliver it right at your doorsteps.
Now you order for such wonderful gifts for your loved ones and make a special place for yourself in their hearts. Not only will they love you a little more for your thoughtfulness, but the suave designs will also earn you brownie points for your refined taste for style and sophistication.